It's down to 4 days to Christmas! And I'll be sharing my Christmas wish list for today's post. These items are, well, some were desired long-ago, some just recent :) Me posting this might not make it easier for me to get them, but, you know, just sharing my wants with you guys. Most are really great products, so consider them an advertisement, I guess? Haha, here goes!
Chanel Caviar Leather Quilted Bag
Those who know me wouldn't be surprised that this is on top of my wish list. This is none other than a Classic Chanel caviar leather quilted bag. It is such a classic piece to own, one that you can even make it an inheritable piece for your daughter, grand-daughter, great-grand-daughter and so on. Chanel is known for its durability and definitely worth every penny of its worth.
Victoria's Secret Navy Lace Bikini
This next brand that I love and am obsessed with since last year is Victoria's Secret. It's really disappointing that Singapore doesn't sell their lingerie (bras and bikinis). I mean, what's the use of them being in Singapore like this, right? Anyway, I always wanted to try on their "add 2 cup size" series, so I've been eyeing on this pair of navy lace bikini! I mean I love the colour navy and find lace comfortable and aesthetically-pleasing as well, so this pair of bikini is the best of, well, 3 worlds!
Kate Spade 'Saturday' Crossbody Bag
Another brand that I adore is Kate Spade. Now that they have a sister brand Kate Spade Saturday selling at more affordable prices, I am in love! I've had my eyes on this crossbody bag since I first saw it on the racks. It's in the classic Gold on Black colour scheme.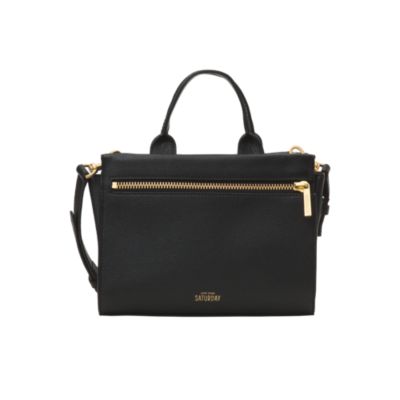 Fujifilm Instax Mini 90
I've always wanted a digital instax camera, yes DIGITAL INSTAX camera. I'm really just talking about Fujifilm's instax mini 90. It is a beautiful beautiful photography piece. I mean, just look at it! It literally prints out your digital image just like any instax camera. I mean the idea just blows my mind all the time! It has all the features of a digital camera - timer, flash, exposure control, mode button, macro mode. Ya, you get the idea.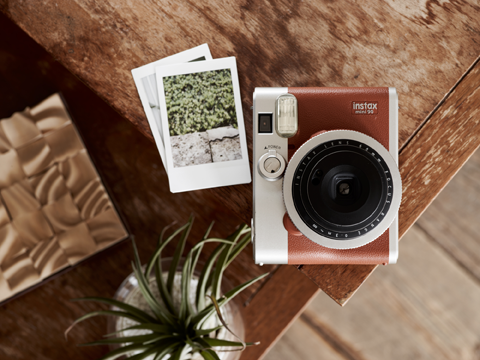 Urban Decay Naked Palette
This next one, though I am not a fan of tons of makeup, but if I were to have one palette, it would be the Naked palette by Urban Decay. It features all the earthy and neutral colours, a wearable look for everyday and any event. And I've applied them on my hands, the pigmentation and colour payoff is really quite amazing.
Samsung S-View Cover for Note 4
Ok, so I am IN LOVE with my new Samsung Galaxy Note 4, and S-View cover looks totally awesome to protect my phone with. I really love this plum red colour one, it has a certain... classy feel to it which is always nice to have :)
Givenchy Antigona Bag
Antigona bags are really going viral now, aren't they, and they all started with Givenchy's perfect Antigona bag. I swear, nobody does it better than Givenchy. It is in such a perfect size and perfectly geometric, if that makes any sense... When I first saw it on the racks, I could not take my eyes off its perfect symmetry.. I'm not even kidding.
Christian Louboutin Bootylili 120 mm
Louboutins are well-loved by all fashionistas, obsessed with its unique red sole. I saw this pair of heeled boots and it's just the most beautiful thing I've every seen... I mean look at it! Perfect colour combination, perfect height, perfect curvature, perfect fabric (I love suede). Just, perfect...
Victoria's Secret Fashion Show Silk Robe
And we're back to Victoria's Secret. Becoming a VS Angel (Model) is the dream of all models (other than walking for Chanel and Alexander McQueen, of course). The thing is, Victoria's Secret runway is aired on TV where all women and men watch it. The models are practically celebrities, aren't they? And what's more to having a piece of their glamour? With this silky kimono robe with "Victoria's Secret Fashion Show London 2014" embossed on it, you WILL feel like one of them. Wear it as often as you like, maybe just lounging at home, sleeping at night, napping or getting ready in the morning...
Hot Tools Spring Iron 1110
I love curly hair. I've had my fair share of having permed hair for a year (yes it stayed). It is really easy to just wake up with perfectly curled hair, but it's also really expensive. What I've been thinking is to opt for a hair curler. Yes, it takes up more time in the morning to get ready, but, for the price, sure why not? The thing about permed hair is that the first day of the perm, your hair is curly uncontrollably, it will look like some over-styled grandma hair. But this is necessary for it to stay curled for a longer period. So I feel that having a curling iron gives you more control over the intensity of the curls.
These are the top 10 on my wish list. What's on top of yours? Hope you enjoyed this post!
Keep musing,
#museestate